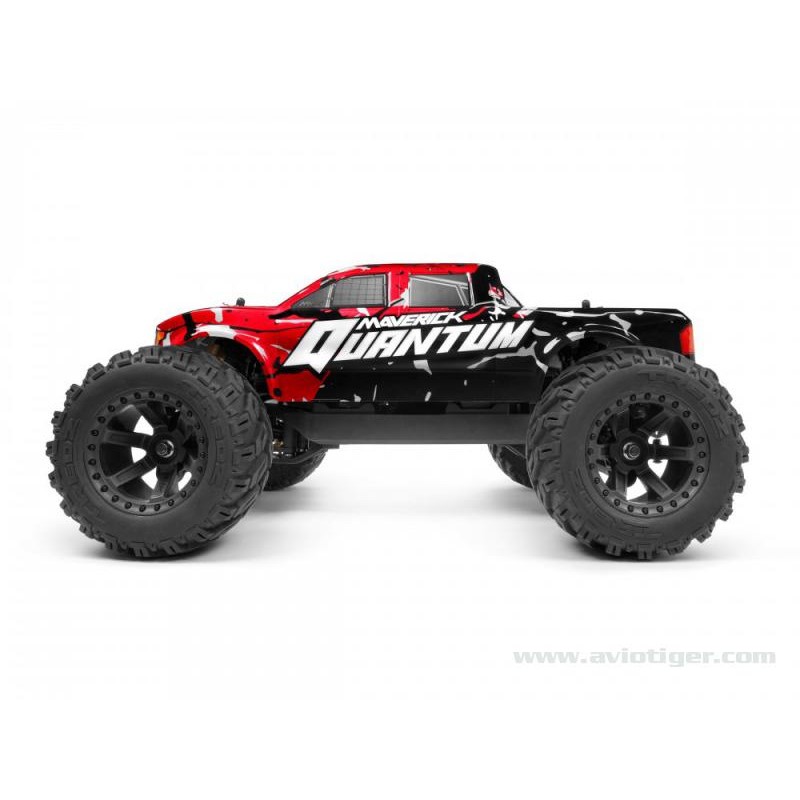  
QUANTUM MT Maverick 4X4 PG MODELISME
The Maverick range is developed by HPI to meet the needs of novice drivers who want to have a vehicle, resistant, easy to drive and with an attractive look.
All these kits have spare parts, optional parts.

The QUANTUM MT is a new rugged, 4-wheel-drive Monster Truck that will please as many as possible and reach new heights in performance for Maverick!


Key features:
- Independent dual triangulation suspension
- Oil adjustable shock absorbers
- Metal 4-pinion differentials at front and rear
- Moulded tub frame with reinforcement
- New oversized 2.8 wheel wrapped in HPI's new exclusive tire brand, TREDZ.
- Wheeling bar!
- 2 body colours to choose from!

Powered by a 550 High Torque motor, the kits come with a handy USB charger to fill up the included 7.2V 2000mAh NiMH battery!

Includes:
- Ni-Mh 7.2V 1800mAh Battery
- USB battery charger

Specifications:
Length:475mm
Width: 365mm
Height: 200mm
Wheelbase: 285mm
Weight: 2.10kg

Required Items:
- 4 AA batteries