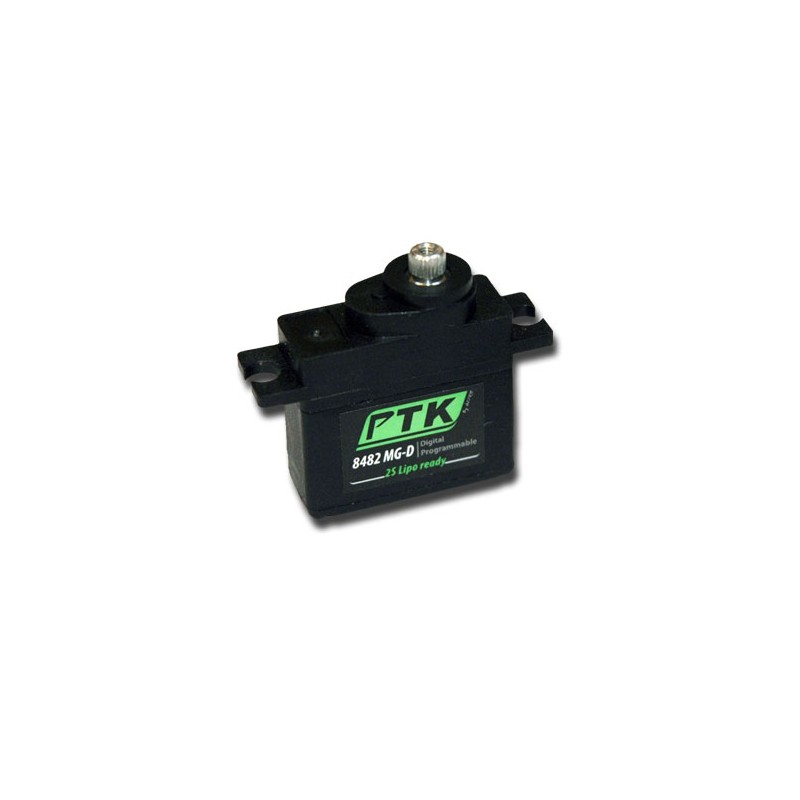  
Micro Servo Numérique 8482 MG-D
High-end digital servo, very precise, fast and super powerful.


The 7455 MG-D from the Pro-tronik range is the most efficient servo in its class.

An unrivalled quality/price/performance ratio:
Digital, high precision metal sprockets, light, precise, fast,
Offrant un couple de 4.2kg pour un poids de seulement 12.5g tout en étant rapide et précis, ce servo comblera toutes vos attentes.
Il est tout aussi à l'aise en hélico classe 450 qu'en avion ou dans une voiture au 1/18 par exemple.
Pignons : Metal alu
Roulement : OUI 1
Jeu : très faible
Poids : 12.93g
Dimensions : 23.6 x 26.9 x 11.5 mm
Vitesse/couple@ 4,8V : 0.15 sec/60° 3.3kg/cm
Vitesse/couple@ 6V : 0.13 sec/60° 4.2kg/cm
Tension d'utilisation : 4.8V - 6V
Longueur du cordon : 260mm
Compatibilité : Universelle
Dead band : 3μs
Précision électrique : 2μs